#LOCO4HOCO!!!
Out of millions of dresses in the world, you have to pick ONE, only ONE for homecoming! But, all the girls out there, y'all know how stressful it can be at times but worth it in the end. I had my freshman homecoming yesterday, September 29, 2018. It was a blast and I loved every part of it, besides being bedridden sore after! As Kate Spade once stated, "Playing dress-up begins at age five and never truly ends." I can recall dressing up in big poofy princess dresses from Party City and pretending to be at prom or wedding or ball. It is crazy to think, high school has come and all the things it brings (aka homework, stress, but also the chance to create memories… and dress up!)
In this blog, I will be talking about what I wore to homecoming and where to find the pieces. Hopefully, this helps anyone that DM'ed me 🙂 Make sure to comment down below if you'd like to see a blog post about some of my favorite homecoming dresses.
---
DRESS: SOPHIE DRESS FROM NBD (REVOLVE)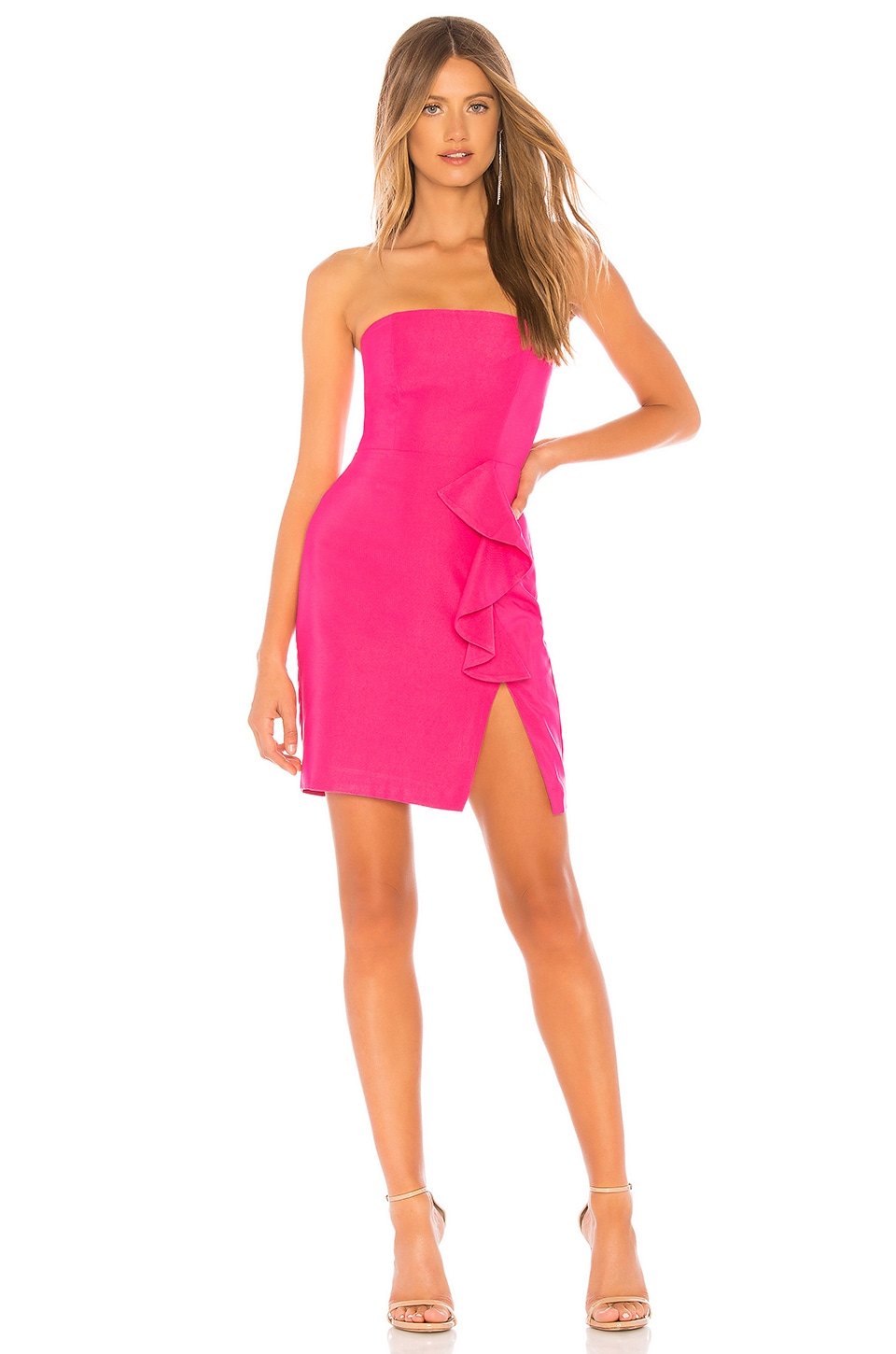 The bright pop of pink and added ruffle to its simplicity is what attracted me to this fun dress! Besides the troubles of wearing a strapless and having to pull it up every few songs on the dance floor, it was very comfortable! I am wearing a size small for reference.
2. SHOES: SILVER COURTNEE SANDAL FROM KELLY & KATE (DSW)
For my shoes, I wanted something that would be different yet be neutral enough to not take the focus away from the dress. I decided to go with silver glitter heels from DSW. I have yet to find a completely comfortable pair of heels, meaning, these did hurt but bearable.
3. ACCESSORIES
I wore a simple diamond necklace and just a James Avery "K" initial ring. The glasses were my favorite part of this look! They are from Fraze Shades, a cute and fun custom sunglass shop. Mine said, "Loco for Hoco" and were ordered to match my dress.
Thanks for reading! Remember- fashion is fashion, but style is the clothes that each individual unique person likes and stay true to your style ALWAYS! I hope you enjoyed it and gained something from this blog post.  -Katie ♥♥♥
Enjoy this little homecoming video!